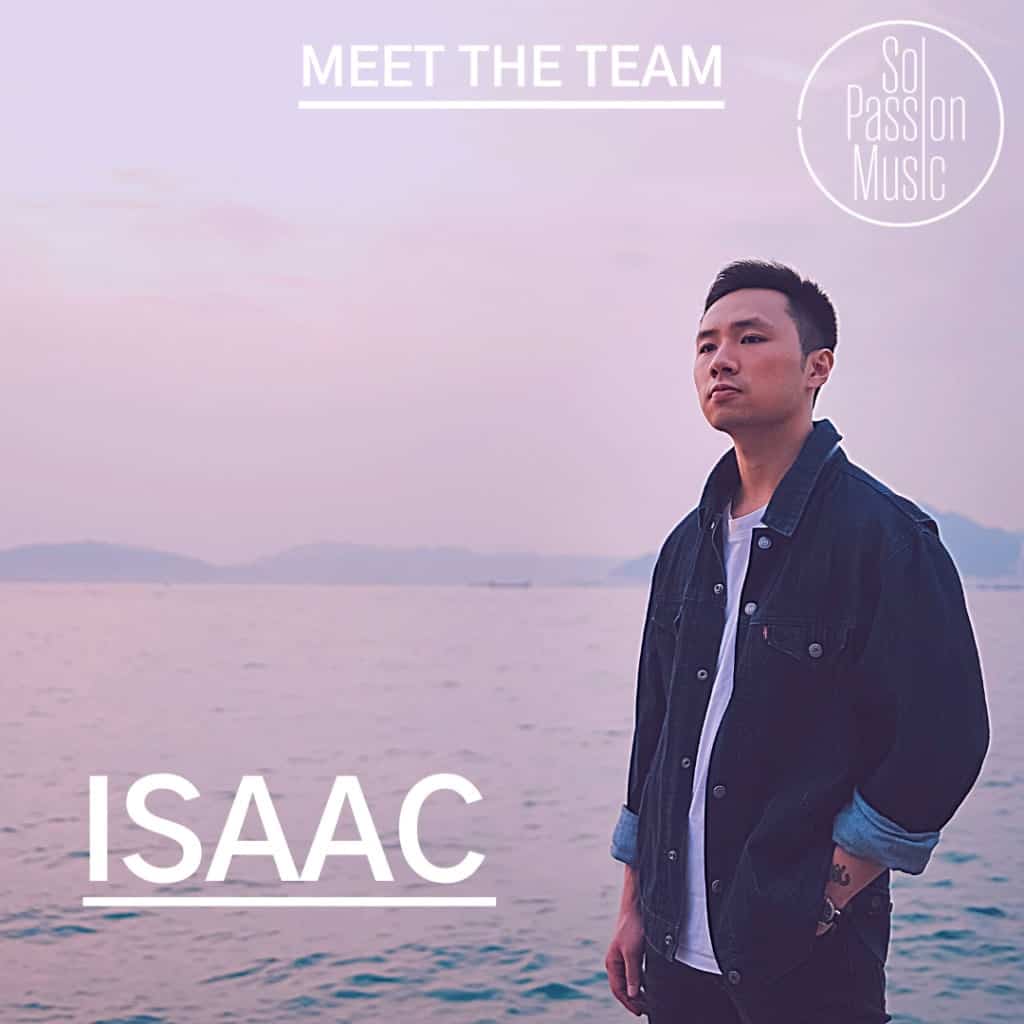 In this weeks edition, we sat down with Isaac Chan, who recently released his debut single "I Was". As well as discussing his process writing the song, we asked him questions about his background and clever use of sound design.
Q: Where are you from originally?
Isaac: From Hong Kong! I lived here my entire life until I went to University at Berklee College of Music, where I majored in songwriting, but came back afterwards.
Q: How was the University experience for you?
Isaac: Three of the best years of my life! It put me in an environment of constant collaboration and I fully immersed myself into the workflow of the modern music industry, working with teams in production, running studios, making songs, for me, all of that was a blast.
Q: How important would you say collaboration is for you?
Isaac: It's an essential part of my creative process, nothing that I've made or that I do is possible without the team I have. There's a lot of people, especially from Berklee, that I try to stay in contact with and talk to every day. Even though we're far apart geographically, we just need to video chat to get the work done. One specific collaboration I ought to mention is my mentor, Mountain Hui, who runs Heaven studio in Hong Kong. I met him when I moved back through other colleagues.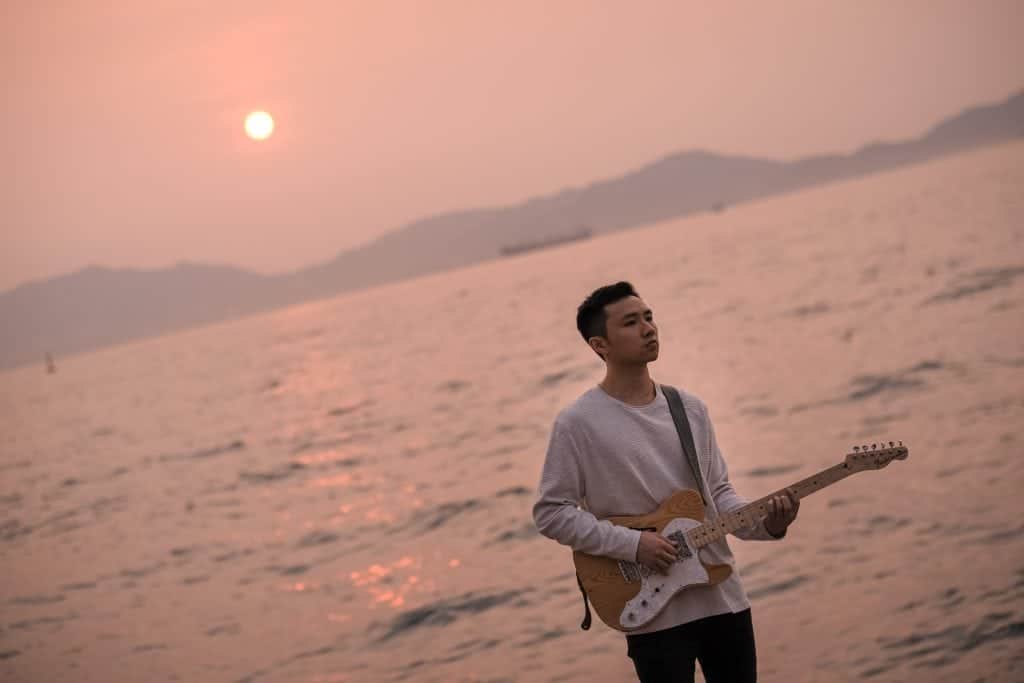 Q: What exactly does the term "songwriting" embody for you?
Isaac: I think it's different for different artists, producers would consider it to be the song arrangement, for example. For me though the most vital part is the lyrical content. Songwriting is a process that I use to verbalise my thoughts or verbalise the things I'm struggling with in a way that I can't do in real life. And usually, through that process, I'm able to acknowledge a lot of the issues I'm going through then find a place of healing from that. So the lyrical content is significant. 
"Songwriting is a process that I use to verbalise my thoughts or verbalise the things I'm struggling with in a way that I can't do in real life."
Q: How do you approach writing lyrics? Do you have any set methods?
Isaac: The one consistent thing I do is keep a folder on my phone called "SongSeeds", where I put down every lyrical idea I have as well as images. Usually, the lyrics start from there, when I sit down to write, it's like I have a plate of "ingredients" to create with already. In my head, I've already got a direction that the song needs to go in. But there are rare times where I'll sit down with my guitar or piano, and lyrics just start falling out.
Q: Who would your dream collaboration be?
Isaac: That's tough. Today, it's Phoebe Bridgers; she's been a massive influence on me in the last year ever since I discovered her music. I think Bon Iver would be another one of the top ones, and Green Day would still be a dream band to do something with, even just singing a song, because that's where everything started for me. 
Q: Once you've got your lyrics down, where do you go next? 
Isaac: Once I have some words down usually I pick up my guitar and tap into this space where it's like the song already exists, I'm just singing it out. During that process, I'll start to find melodies, chords and ideas that begin to fit together. It's almost like the idea of a lucid dream, where you're a little bit in control, but simultaneously it plays out in front of you. Once I've got a little bit of that structure worked out, everything else starts to fall into place.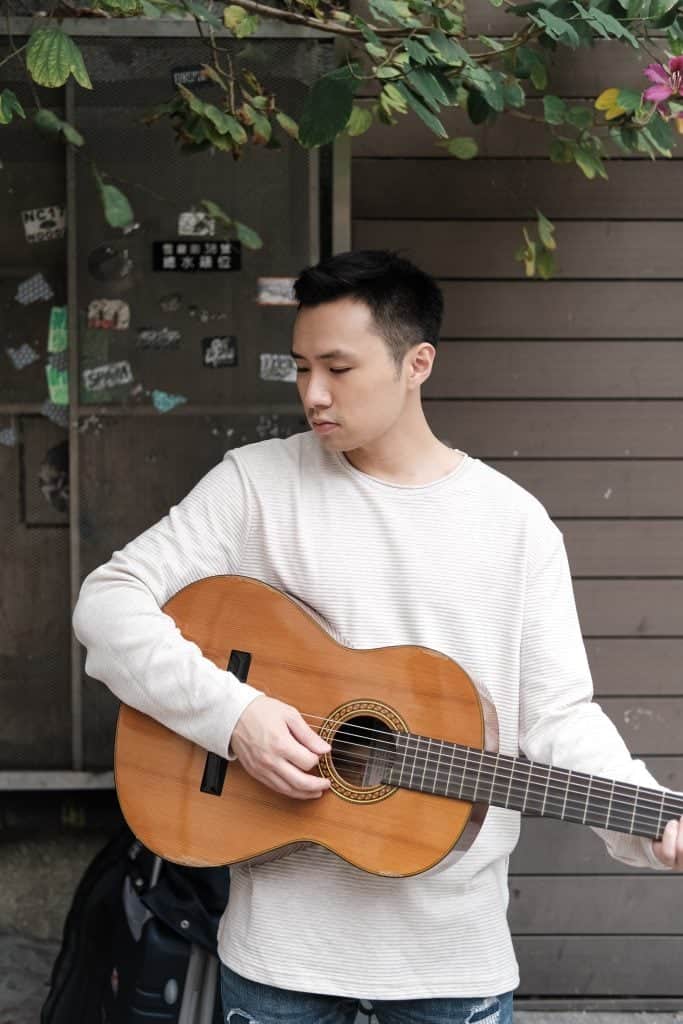 Q: What inspires you, thematically?
Isaac: Right now, a lot of finding or rediscovering hurts from the past. I dig deep in the reflective aspect of songwriting, identifying where I have experienced something phenomenal or memorable and then writing about it. From there, I can help to foster introspection between myself and others, hopefully helping people to find healing through those songs. 
Q: How do you stay motivated and focused?
Isaac: I've designed my studio to be a very musically inspiring place; all the instruments and the mic are ready to record when I need to. One thing that's helped has been clearing out all my video games; it was too easy for me to go for a 1-hour break at 3 in the afternoon and not get back to music until 7.
Q: When you're stuck on a track, how do you try to breakthrough?
Isaac: I think the main thing I do when I'm stuck is not to force the process, just to walk away from it. I give myself time for the song to leave my head so that when I do go back into it, I can listen with fresh ears again. That's usually the perfect time for an afternoon coffee. 
Once I have some words down usually I pick up my guitar and tap into this space where it's like the song already exists, I'm just singing it out.
Q: Do you have a favourite piece of equipment?
Isaac: Not a physical one, but I use Melodyne a lot. It saves my vocals, it does! It's inspiring to use because there are so many ways you can manipulate audio with it to create different textures. I'm a huge, huge fan of vocal production techniques, and I build most of my pads and other elements in my songs from vocal samples I've recorded and then edited to sound like something else. All the pads on my recent release ["I Was"] were from vocal samples, manipulated with Ableton.
Q: Let's talk more about "I Was". What was going through your head when you were writing it?
Isaac: "I Was" was an extraordinary moment for me. I'd been pretty stuck, I had been struggling with writer's block for a month or two, and I didn't like anything I was writing. I felt so lost, and one night at my studio, I was phoning one of my friends and noodling away on guitar when suddenly the lyrics just came out of nowhere. It was a straightforward I-IV-I pattern, and those lyrics "I was a boy who dreamed…" just appeared. Something in me clicked with that; I was thinking "those are the first honest lyrics I've written in a long time!"
Within 15 minutes, I had written the whole song. I recorded it all down onto my phone as a voice memo and sent it to one of the primary producers I work with, like "Hey, I finally wrote a decent song!" He listened and was enthusiastic, telling me it was one of his favourite songs of mine, and that was the moment I knew it would be my next project.
Q: What can we expect from the rest of the EP?
Isaac: I was considerate with both the thematically and strategically. I'm telling the story of a broken man as he heals, finally reaching a place of inner peace. The first track is an admission of brokenness, the next is like an introverted anthem, the third is finding grace and forgiveness and acceptance and learning to heal, and the final track, called "Finally" is reaching that resting place of healing.
Q: What would you be doing if it weren't for music?
Isaac: I've always thought I'd try to become a chef. Cooking is my biggest hobby, so either being a chef or maybe a barista – those are my two favourite things! Lately, I've picked up mixology as well; I think anything to do with culinary is something I'd be happy to pursue.
Q: When it comes to music marketing, how do you approach that?
Isaac: This is the first time I've had to do any music marketing. Previously I'd just been working on other people's tracks, so I'd never really needed to worry about this side of things. I watched a lot of YouTube videos and went through a lot of PR websites, and it was a real learning experience that took a lot longer than I expected. I didn't anticipate the amount of work required, which I guess is why people hire managers! One key thing I've learned is to have the music done way before the marketing starts, give yourself some space to get everything right in the meantime.
You can listen to Isaac's most recent single "I Was" here
If you are interested in booking Isaac for any lessons then click here