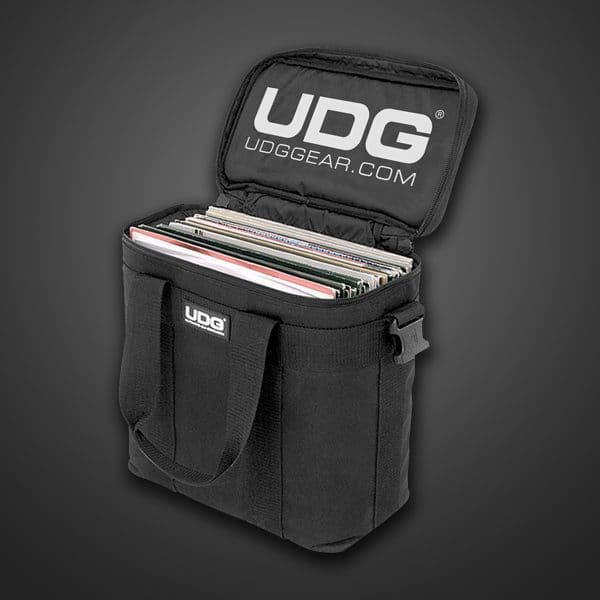 One thing that it's important to remember as a beginner DJ is that different venues will have different setups, and you can't be complacent. Various iterations of DJing gear have different functions and capabilities. If you've only ever practised on the newest, freshest gear, then you may be in for a shock, which is why preparation is essential. No matter how many precautions you take or how well you practised at home on your gear, you never want to find yourself booked for a gig that you don't have the equipment to play.
No one wants to worry about what the set up at the club is going to be. You want to focus on rocking your set and delivering an excellent show. Most importantly you want to show the music director of the club that you're on top of the DJ change over. The last thing he wants to hear is "Hey do you have a spare power pack for my MacBook?" This lack of preparation screams that you're unprofessional and may leave a wrong impression with him.
So, what are the essentials?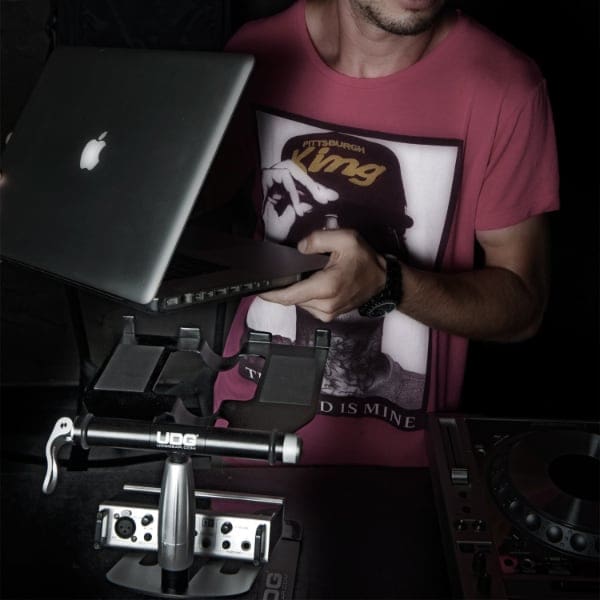 The most valuable asset you are bringing to the night as a DJ is your music. No music, no DJ. If you run a laptop in your DJ setup, have a spare power pack that lives in your gig bag and never leaves. Most clubs will provide an audio interface of some sort but just to be safe, you might want to pack one of those also. We're a big fan of the Native Instruments Traktor Audio 2 Soundcard, but there's plenty of options out there.
If you're DJ'ing with USB drives, then it should go without saying that you're going to want at least one back up, if not multiple. Bringing USBs also remains a sensible decision even if you intend on using your laptop to perform because you never know if it could be about to fail on you. There is no excuse for silence on a dance floor.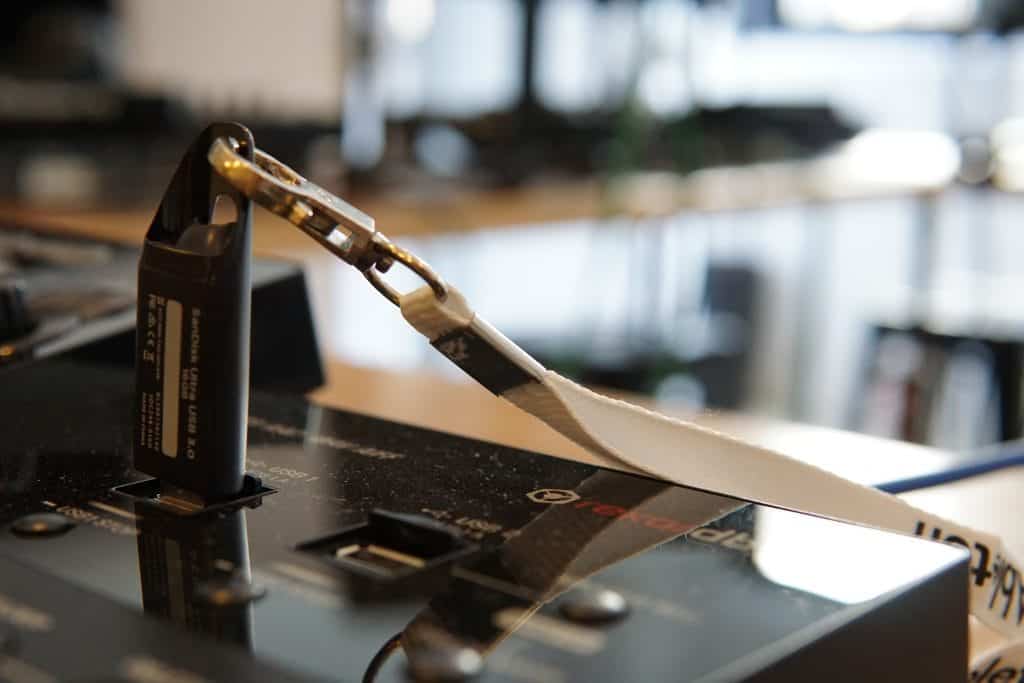 You're going to want a reliable pair of DJ Headphones as well. If you're unsure about how safe your current pair is, you may also want to bring a spare. We recommend the Sennheiser HD25s – extremely durable as well as comfortable, providing you with fantastic sound quality.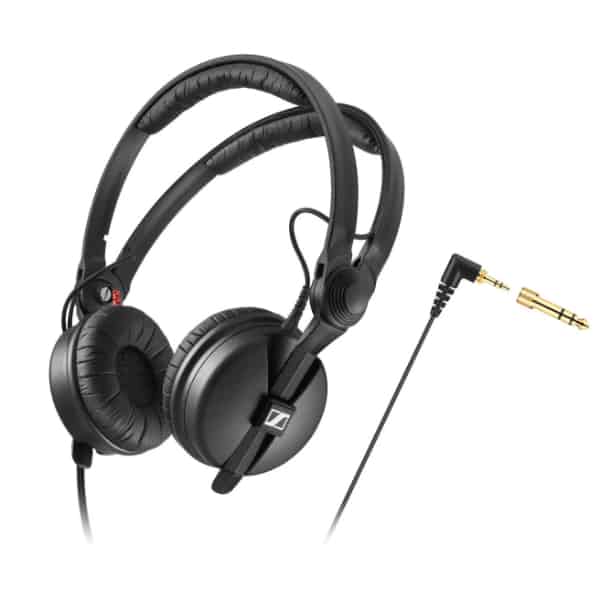 From here on out, items are not as essential, but hey, it never hurts to cover all your basics. If you can, bring every conceivable relevant adapter, converter, and cable you can. RCA cables, USB cables, RCA to jack, XLR to RCA, 1/8 inch jack to 1/4 inch jack adapters and every possible combination you can i. Pack a link cable so you can switch that up if you need to. Pack a torch so you can see in the dark. Keep some Serato / Traktor control CDs in a CD wallet. All these items are cheap and will save you a world of pain when the pressure is on. Having one of any of these items is good; having back-ups would be great.
You'll be thinking by now "wow, that sounds like a lot to carry", which is where having a reasonably sized gigging bag comes in handy. Not only will this provide you with an easy way to carry all your gear, but allow you to do so while making sure it stays safe from harm. We are big fans of UDG's products.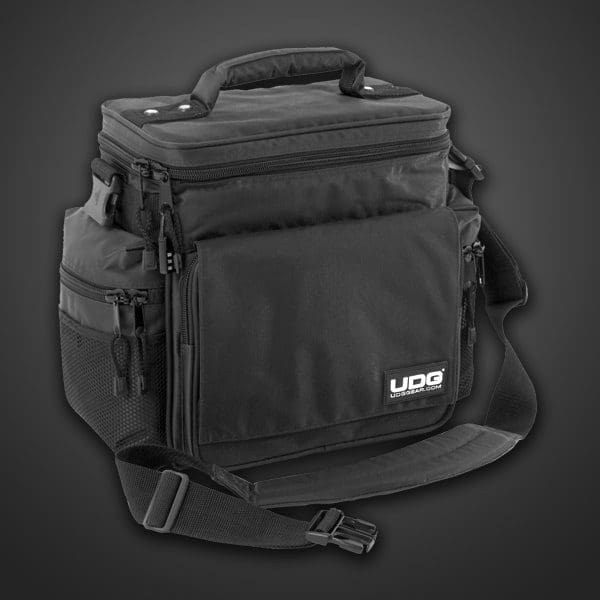 For ease of usage, make sure you group your gear appropriately. Separate your cables from your adapters. Group cables together that you use regularly. If you have a custom digital DJ set up that requires controllers and sound cards, then group items together and label everything! That pocket size torch is going to come in handy.
At this point, you've covered all the possibilities in terms of hardware, but there are a few other items which you may find in handy. Business cards are a smart idea – Gigs will always breed more gigs, so make sure your contact details, SoundCloud page and email are visible. No one wants to spend hours on Google trying to track you down after a great show.
You may also want to consider bringing a piece of foam in your bag that you can use to rest any of your controllers on if you are worried about disrupting the Soundsystem. YOu'd be surprised at how precariously set up some DJ booths can be, and moving something around wrong could quickly end the whole night, so it's easier to use the foam to make sure you don't have to worry about disrupting anything.
Having a gig bag packed to the brim with equipment isn't overkill, it shows professionalism. The event organiser will have even more confidence in your abilities, especially if this is the first of possibly many gigs at a new club. Take the time to pack your bag and deliver a great set, confident your equipment isn't going to burn out and if it does, you're ready.