Nishad, AKA Krayon, talks about his musical upbringing in Nepal, shares some tips for better mixing, and discusses how his love of metal and other hardcore genres influences his approach to electronic music.
Q: You're from Nepal originally – when did you move to Hong Kong?
Nishad: I moved over in 1997 when I was eight years old. I used to go back and forth, visiting for a month or two, but in 1997, I moved over entirely.
Q: When did you start with Sol Passion Music?
Nishad: Back in February, so only five months ago – I love it. I'm loving the teaching, interacting with students, getting to know them, their backgrounds, their culture, everything. It's been great.
Q: You've been DJing for a while; why did you decide to try teaching?
Nishad: Before Sol Passion, I'd only ever taught friends, I never thought I'd be teaching the way I'm teaching now. But I've always been interested in music, and had the approach that as long as something had anything to do with music, I'm happy to give it a try!
Q: What was your introduction to music?
Nishad: My father, Dinesh Subba, is a well-known singer from Nepal. So when I was growing up there'd be music around my house, instruments like the guitar, the piano, Nepalese instruments. Music was always in my blood. As well as listening to it a lot, I also took piano courses until grade 6 and learned guitar, but I could never sing!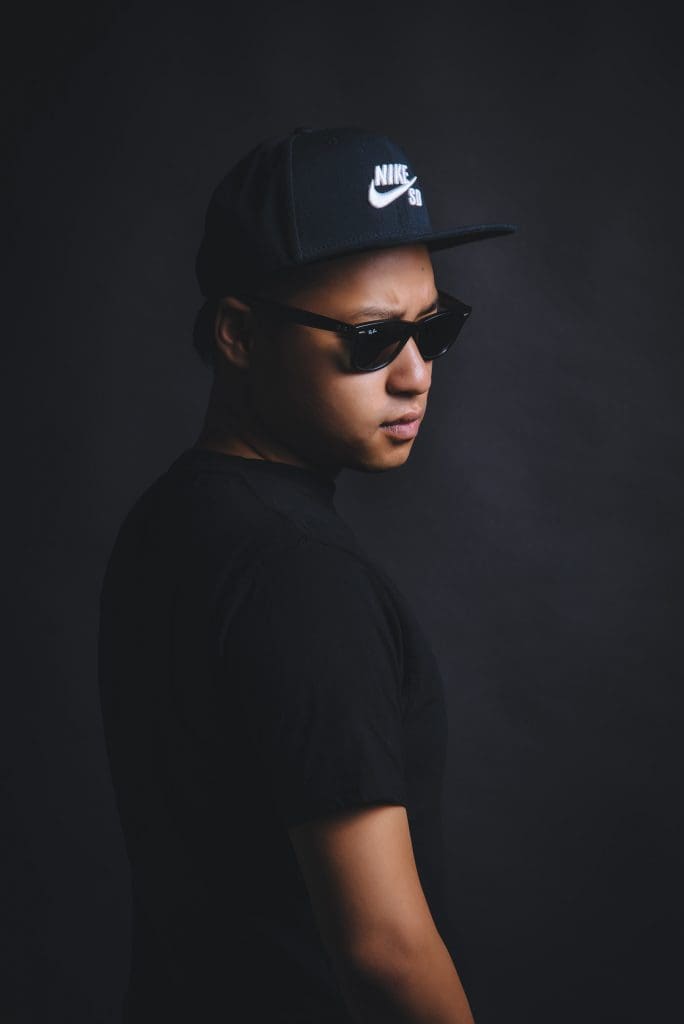 Q: When did your interest move towards DJing?
Nishad: I used to rap back in my high school days. I had a classmate who's brother was a DJ, and this friend suggested I meet up with his brother and collaborate. That's when I saw the art of DJing for the first time. We linked up, and he taught me, and from there, I started to become more focused on DJing. One day I thought "hey maybe I can make a career out of this", and so I put my rapping aside. I felt with rapping that I could potentially get to a certain point but never go any higher, being an Asian guy from Nepal, so DJing felt like the smarter option.
Q: What genres do you play?
Nishad: Usually hip hop, house, deep house, EDM, progressive house
I'm an open format DJ; I like to experiment with different genres of music. When you're DJing in Hong Kong though, clubs have particular expectations, so you don't have as much freedom to play what you want. It's restrictive, but that's how the scene here works, you have to stick with those demands. It's basically like any other job.
"These days DJs are adding more and more visual effects and lighting to their music, and for a lot of crowds, it's becoming more and more about what you see rather than just what you're hearing. But in these smaller venues, it's just about the music."
Q: Do you have a favourite artist? 
Nishad: Illenium is my favourite producer. I've opened for him as well! When I produce, I'm more into melodic music, and the way he composes and arranges songs, as well as the collaborations he chooses, are all fascinating to me.
Q: You've opened up for quite a few big names, haven't you?
Nishad: Yeah, I made a list! Skrillex, Diplo twice, Steve Aoki twice, Kshmr, Laidback Luke, Don Diablo, Alan Walker, Illenium.
I've been fortunate to get all these opportunities. Everybody has their style as well, so it's always interesting to see how these famous DJs operate, how they play, how they use their equipment, and how they interact with the crowd.
Q: Do you have a favourite venue?
Nishad: Not in particular. I would say though, as much as I like big venues, I prefer the smaller and more compact ones, underground spots where I can see more of the crowd. I used to be mostly into metal and more hardcore music,  and those genres would create this frantic vibe of everybody getting worked up and throwing themselves around. I think because of that, the venues that I love most have always had that element, like the Boiler Room way of doing things. It doesn't have to be a super professional setup, as long as the music is good.
These days DJs are adding more and more visual effects and lighting to their music, and for a lot of crowds, it's becoming more and more about what you see rather than just what you're hearing. But in these smaller venues, it's just about the music.
Q: Do you have any current residencies?
Nishad: Right now I'm playing in Bungalow, that's my residency here in Hong Kong. I play every Friday and Saturday.
I've been playing all over South East Asia in the last few years as well; 18TC in Taiwan, Altimate in Singapore, 9-Club and Kalami in China, Intercontinental Danang Resort in Vietnam, Pasha in Macau, Privy in Nepal; I've had some great experiences!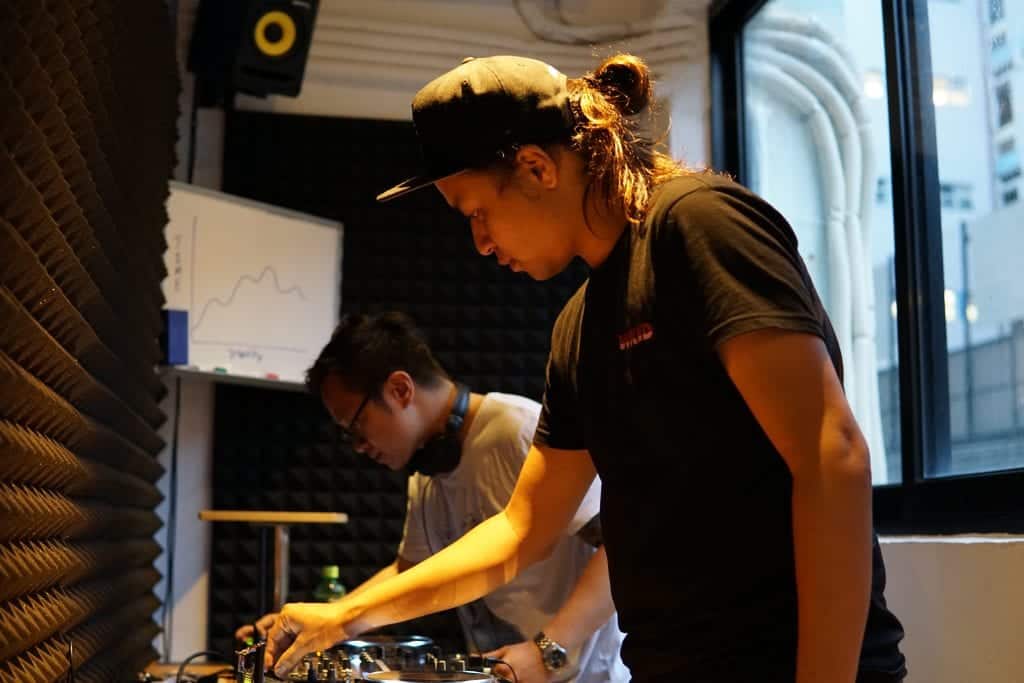 Q: What's the first thing you teach a new student?
Nishad: Counting bars, you have to know your bars. If you don't know, then you simply can't know where to mix a song. Without that knowledge, you run the risk that the mix won't be tight, and it's far more likely you'll get clashes between songs, like different vocals that sound terrible on top of each other.
Q: What are your current goals?
Nishad: I'm focusing on producing a lot more recently. Like with most people, my ambition since I was a little kid was to make it big, international fame. To tour and then live off my music is my ultimate goal. Gotta work hard, though!
Q: What genres do you produce?
Nishad: My primary genre is more future bass, but I've been doing some cool Lo-Fi stuff as well. Artists like San Holo, Davin, Illenium I love all sorts of music, I love Odesza. I want to make music where it's commercial but with a bit of an underground, future bass touch to it. Odesza would be a perfect example. Their music is unique, but at the same time they have very commercial, pop aspects like vocals, and they blend it all so well. I love the melodic part of music like that; the melody has to be there for me.
"I love the melodic part of music like that; the melody has to be there for me."
One of Nishad's original productions, accompanied by a video shot on tour across South East Asia.
Q: Are you proud of any releases in particular?
Nishad: I had a release three weeks ago, it's on youtube called "Don't Hold Me Down". I was planning to do a track every month, but I think that might be a bit rushed, I'm looking instead at releasing one every two months instead. Currently, I'm working on vocals for the next release, and I've almost finished!
It's also worth mentioning that I joined this remix competition back in 2016 where I came number 1 with my remix of Watermát – Fad; you can check that out on my YouTube as well!
If you are interested in catching Nishad perform live, he performs at Bungalow on Fridays and Saturdays.
You can listen to his productions as Krayon on his Soundcloud, YouTube, and Spotify.