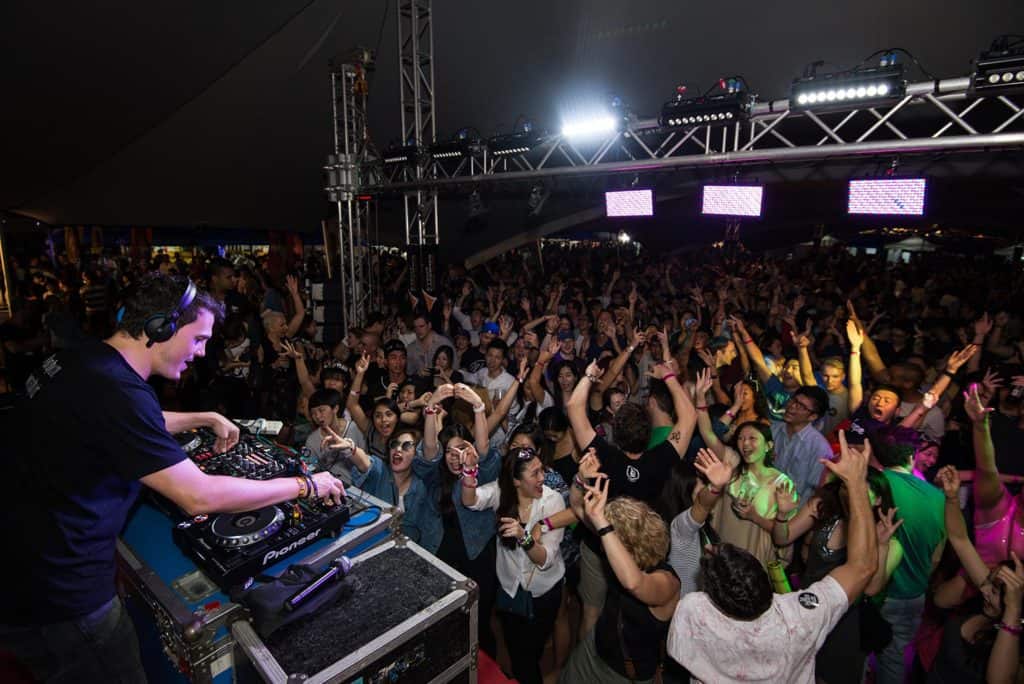 The same principle truth of DJing almost always remains the same – you are there to entertain, not just with what you play but also with your attitude. Creating a performance that people will talk about days afterwards is about creating a connection with your audience where you build familiarity, but manage to surprise them at the same time.
It starts – as it should – with your Music Collection.
In today's downloaded & online-streamed world, an impressive amount of music is entirely & effortlessly accessible to everyone. For modern DJs, this means you need to turn up your creativity when sourcing music for your sets. Top 40, Top 100, Top 1000 is ok, but if you want to stand out from the crowd, you are going to have to dig a little deeper. Dig into the back catalogue of your favourite producers and artists – are there any remixes available that sound even better? Have they collaborated with anyone else in a different genre? Soundcloud & Bandcamp are two great sources of finding a little less apparent versions of tracks (particularly tracks in the Top 40s/100s). Then there's countless websites, radio stations and podcasts which can help give you an edge by introducing you to new, exciting music.
You don't need to limit yourself to only finding other music; however, you can also experiment with creating your renditions and mashups! One common trick is to take a vocal segment from one track and then to play it over a completely different record, a technique most commonly used in Hip-Hop but found across a wide variety of genres. This technique allows you to become creative by blending two genres that don't sound like they should have anything to do with each other!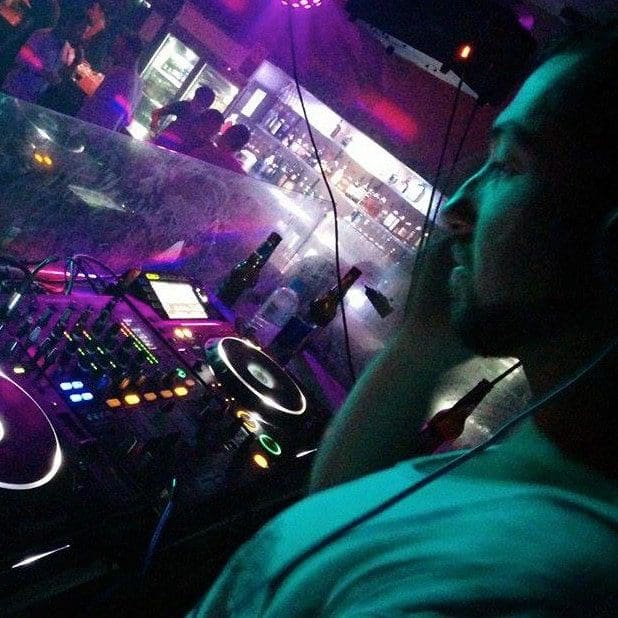 Now it's time for the 'mix'.
Too many transitions too quickly can be confusing and even frustrating over a more extended set, however, if you're not playing for as long a period as time, you may prefer to focus on quick, well-timed changes. The general rule of thumb here is to allow enough time for the "hook" (or catchy part) of a track to start & finish. Try teasing the audience with the next track by playing a small sample of the "hook" once or twice while the main track is playing. If you're a scratch DJ, you can make this more rhythmical by repeating the sample rapidly in time with the beat. If you're a house or techno DJ, then longer samples played smoothly, especially spoken words, with some effects like echo and reverb added to them works great.
Don't forget to add some flair!
Flair can come in the form of exciting combinations of effects used in the mix or even in the clothes you wear. However, it is most memorable in the way you move around the controls and how you interact with the audience. No one finds a cardboard cutout DJ exciting. Start things off by dancing yourself! The more you're moving around while introducing a new track, the more the crowd will be interested in what you are doing. Occasional eye contact is another great idea. Try focusing on someone on the dance floor who looks like they are enjoying themselves and tune into that energy. If you're good with the mic then you can try your hand at using that – small phrases like "are you having a good time?" work perfectly here. If you're not a mic person, a simple smile will go a long way.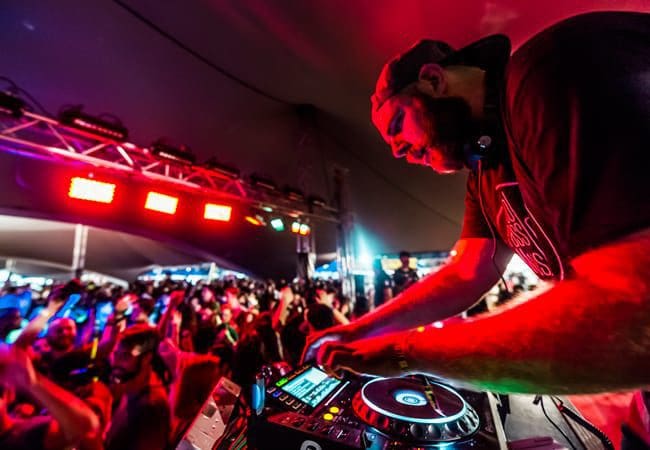 End sharp – be different.
Your last song is your calling card for your set. It's the recent memory people will have of your performance, what they'll take away from you. It's your chance to break all the rules and do something astonishing but still in tune with the rest of your set. Try switching genres, tempos, or styles. Rare classic sing-a-long tracks work well here. If you're a scratch DJ, finger drummer, or play any musical instrument, try incorporating these more unique elements of your musicality into your routine. Even how you stop the music should be expressive & creative. The key is the leave an impression with your audience that is equally as surprising and unexpected as it is in line with your musical tastes and creativity.