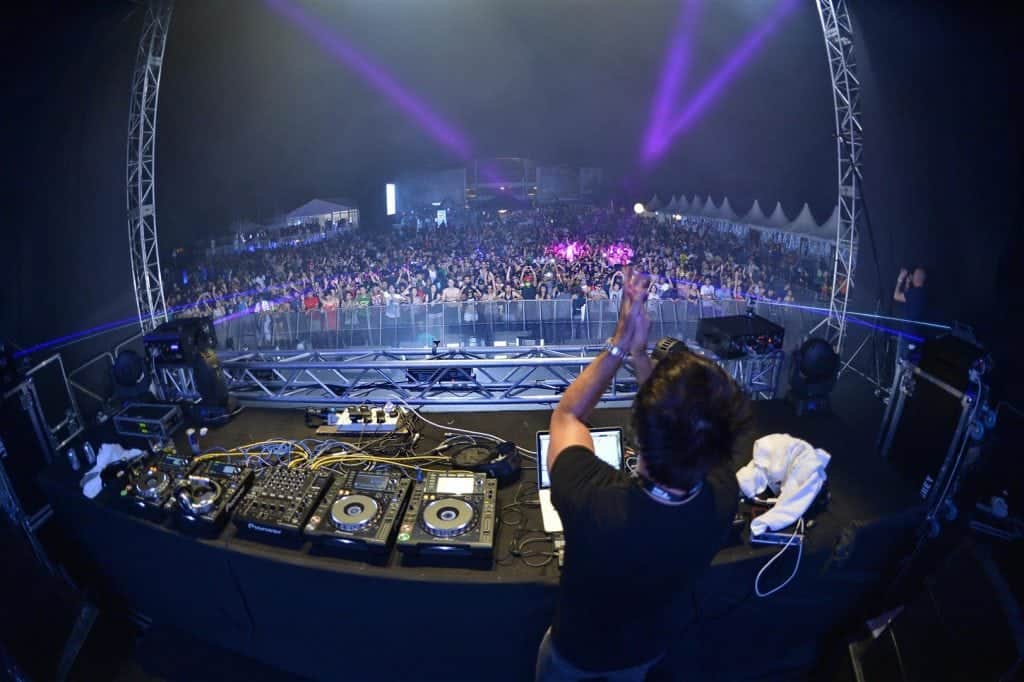 In this article, we'll be looking into the technology used by DJs, and the role fulfilled by them.
The passion starts differently for each person. You might be at your favourite club listening to the hottest new track, or at a festival in the middle of an electric crowd, or even reading an article about the latest greatest superstar who's coming to play in our little island of Hong Kong. Then, as quickly as you can say 'Last night, a DJ saved my life' the scale tips and the idea spills into your consciousness… "I want to learn to DJ".
Luckily for you, the great thing about learning to DJ in this technological day and age is that anyone is capable of learning to be 'a DJ'. However, this does not always mean you will be a 'good DJ', at least not at first.
In an industry as subjective as music, you might feel that it's impossible to objectively decide what makes a DJ good or bad, given that as individuals we all have such wildly different tastes in music. While this is true, all forms of music still follow certain basic principles that have been used by musicians since forever. Certain fundamentals such as timing, building tension, layering sounds together – these aspects all take time to learn and are integral to any great DJ set.
That's why understanding the basics features and functions of any DJs technology is a crucial first step towards DJ stardom. In this continuing series, we will explore the tools of the trade, analyse the source of all great music, and show you how to craft your style amongst an ocean of everyone else's – so you don't just sound like your best friend's iPod.
Let's take that first step and start with the most common DJ technology used today universally across nightclubs around the world – the mixer and the CDJs.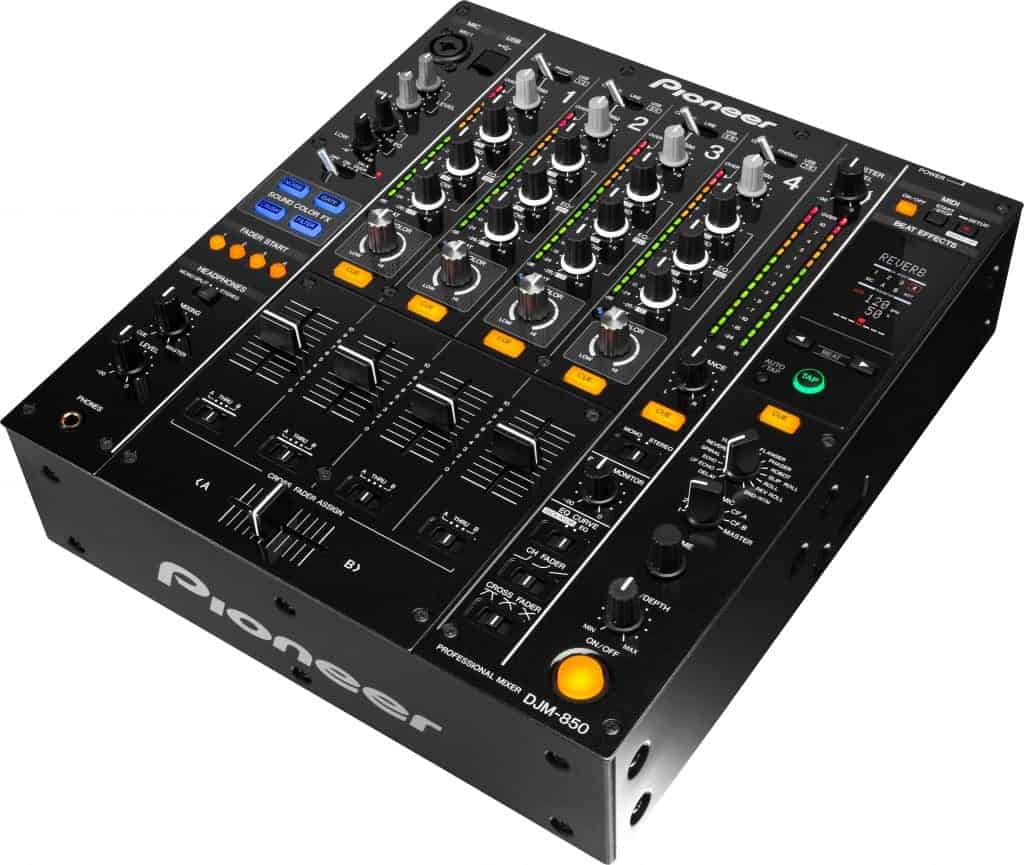 The mixer does what it says on the packaging: it mixes multiple audio signals or sounds. What makes this essential for any DJ is how they allow the performer to manipulate several different tracks at once, so they blend more nicely 'in the mix'. Whenever you see a DJ hunched over, madly adjusting faders and dials, what they are doing is trying to find the perfect balance between two, three or sometimes even four songs playing at the same time!
Modern-day mixers like our example here usually feature a variety of effects which you can use to add interest to a mix. Reverbs and delays can be perfect for building tension during a long buildup. At the same time, EQ dials are fantastic for stripping back elements of a track (such as the bassline) before bringing them back in suddenly – a trick as old as DJing itself which almost always delivers results on the dance floor. While the technology may sound simple to use, it's vital never to overdo any of these effects – timing is everything, and sometimes less is more.
So now you know how two tracks can be blended, but you may be wondering what is playing the music. Enter the CDJs, commonly used in pairs although some more adventurous DJs will apply 3 or 4. When DJing began as a practice, DJ's would play vinyl records on turntables, giving birth to terms such as 'spinning at a club'. Although many DJs still use vinyl records (and some perform vinyl-only sets), the CDJ has mostly replaced the turntable in recent years. Introduced to the world by Pioneer in 1994, the CDJ set a new industry standard for all DJs who could instead play their music via CDs rather than needing to drag an extensive vinyl collection around with them. Modern CDJs innovated even further upon this, and are now capable of playing audio files via a USB stick inserted into the CDJ. This added functionality gives the modern DJ the possibility of having thousands of songs on to choose from with minimal inconvenience. So thanks to this it has become increasingly rare to see DJs "spinning" CDs so to speak.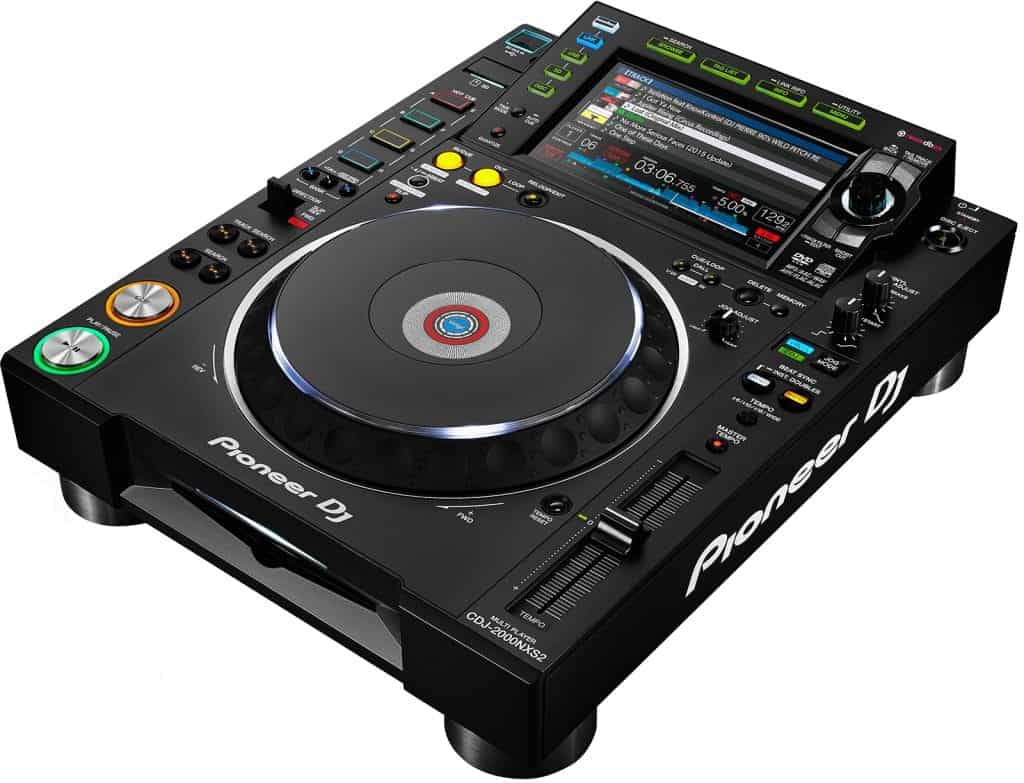 Let's move on to the basic controls of a CDJ. Just like any music player, CDJs have the same essential functions like play, next/previous track, and search, but there are a few more complex features. One of the more commonly used of these is the CUE button, which DJs can use to play a track for as long as their finger holds down the button. The cue button is crucial as it allows a DJ to get an idea of how their record will sound in the mix through their headphones. When doing this, the DJ must make sure the previewed track doesn't play out loud through the mixer, as the results would be very confusing and not fun for anybody in the audience. Another critical feature of the CDJ is the tempo slider, which allows a DJ to synchronise the speed of different tracks so they can blend perfectly. Without making the necessary adjustments to each track's tempo, you'd be setting yourself up to fail as your mix will slide uncontrollably out of sync, and you will look very silly.
Finally, it's worth briefly discussing mentioning the newest and increasingly more common companion to any DJ booth set up – the laptop. We'll be posting a dedicated article on using Laptops to DJ soon, but let's just say the addition of laptops or more precisely DJ & music production software into the DJ booth is where stuff gets exciting. Skilled DJs can integrate a computer into a live performance alongside the CDJs and mixer as a way of being able to perform far more creatively. This innovation is blurring the line between merely playing out and mixing other people's music and creating something far more unique and exciting. The recent explosion of accessible DJing software for any laptop allows anyone with a passion for music to express their creativity and to share it with others, with a little practice.