The passion starts out different for each person. You might be at your favorite club listening to the hottest new track, or at a festival surrounded by thousands of head bopping like minded people, or even reading an article about the latest greatest super star who's coming to play in our little town of Hong Kong. Then as quickly as you can say 'Last night a DJ saved my life' the scale tips and the idea spills into your consciousness… I want to learn to DJ. The great thing about learning to DJ in this technological day and age is that anyone is capable of learning to be 'a DJ', however this does not always mean you will be a 'good DJ', at least not at first.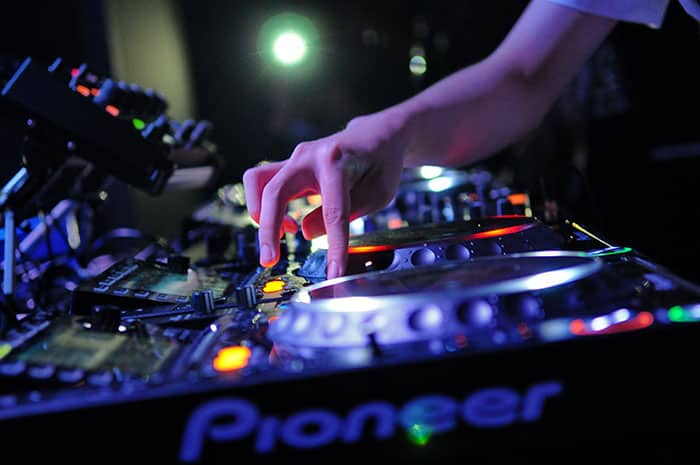 In such a subjective industry as music, you might say what one person thinks is bad, another person will think is good (I'm looking at you dubstep!). Agreed, however all forms of music follow some basic principles and bands have been using them forever! Timing, creating interest, structure, layering sound, effects, volume, etc etc… these rules take time to learn and be good at before you attempt to break them all and create something uniquely great.
But the prize is in the journey, not at the finish line. Understanding the basics by learning to use some of the most popular DJ technology our there, will open up a world of possibilities and get you started on your path towards DJ stardom. In this continuing series we will explore the tools of the trade, the source of all great music, and how to craft your own style amongst an ocean of everyone else's – so you don't just sound like your best friend's iPod.
So, lets take that first step & start with the most common DJ technology used today & the VIP of equipment for all clubs around world – 'the Mixer' and a pair of 'CDJs' (we will come to 'the Laptop' a little later).
The humble mixer is exactly what it says on the packaging, a device for mixing multiple audio signals or sounds. What makes it key for any DJ is the fact you can reach out and manipulate the different sounds or tracks being played in various ways to get the music heard sitting well 'in the mix'. Whenever you see a DJ seemingly hunched over some sort of controls, madly adjusting faders and dials, what they are doing in fact is trying to find the right balance between two, three or sometimes even four songs being played through the mixer at the same time!
Modern day mixers like our example on the next page are also full of fun stuff to play with during a set – things that change the sound passing through the mixer creatively – like filter and reverb effects for creating tension during the slow parts of a track, and EQ dials for taking away then dropping back in the dirtiest of dirty basslines. Sounds simple, but like asking someone to mix Shrillex into Shikira, timing is everything and some times less is more.
But where does the music come from? Well bubble tea is no good without the tea, like wise a mixer isn't very useful without a source of music. Insert two trusted CDJs (they usually hang together in pairs) – which are in fact actually a brand of music player. At the dawn of time, DJ's would play vinyl records on music players called turntables (where the term 'spinning at a club' comes from), then not too long ago records where replaced by CDs. It was round this time the gods at 'Pioneer' took from the gods of 'Technics' what is most valuable in clubbing culture, the title of 'industry standard' and dubbed their music playing creation – the CDJ. Modern CDJs are now capable of playing MP3s that you download and store on a USB stick, which you then lovingly insert into the player. With the possibility of having tens of thousands of songs on just one USB stick, it is increasingly rare to see DJs… errgh… spinning CDs so to speak.
Moving onto their controls – as with your ipod, iphone, i-anything, all CDJ music players have the same basics like play, next/previous track and search, but there are a few more which can get you into the right sort of trouble. CUE is one of the most cherished yet misunderstood of buttons. To 'CUE' is to give ones self the opportunity to – while finger is held down on button – play a track continuously from a "cue" point till finger is released. This is great for getting a preview of what your track is going to sound like in the mix. The other critical control to know is the "Tempo" fader. It is with this old timer that you will match your tracks speed, known as Beats Per Minute or BPM, the number of which can be found on the top right of the 'Display'. This will make for better mixing as you sync your tracks beats while "CUE'ing" (more on this in our next article).
A really fun thing to try with the CDJs when a DJ's back is turned – flick the 'Forward/Reverse' switch from 'Forward' position to 'Reverse' so the light turns from green to red – the same of which can be said of the DJ's face if they weren't expecting the currently playing track to instantly start playing in reverse. Particularly great to do mid vocal breakdown / mass club sing-a-long, just be sure to head out of the DJ booth once your sabotage is in place.
Finally, what has been the newest and increasingly more common companion to any club DJ booth setup is the laptop. Without giving away too much more on the next article in the series, lets just say the addition of laptops or more precisely DJ & music production software into the DJ booth is where stuff gets really exciting. The integration with our trusted CDJs & humble mixer truly allows a DJ to blur the lines between creating and performing live. It is this explosion of accessible technology that allows anyone with a passion for music to express their creativity and to share it with others… with a little practice.